Soundseeder streams your music through wifi and convert the phones into speakers.
All devices play your music in sync as one large audio
system.
Install the new Windows / Linux Speaker Application to build
a cheap (Sonos-like) wireless multiroom audio system using
your PC or Raspberry Pis.
All devices have to be connected to the same Wi-Fi.
SoundSeeder supports Androids built in portable HotSpot
and "WiFi direct" to connect devices wherever you want.



You Can Also Checkout:-
New Zenfone 2 black theme
SoundSeeder Applications
The

SoundSeeder Music Player

is available for Phones and Tablets running Android 4.1 and higher. Use this app to select and play your music or to connect it as wireless speaker to another SoundSeeder Music Player.
If your device is running an older Android version (2.2 – 4.0), install the

SoundSeeder Speaker

Application. It is a "Speaker-Only" version of SoundSeeder, which can be connected to the SoundSeeder Music Player App.

SoundSeeder Speaker for JavaSE

is a Speaker Application to connect your PC to the SoundSeeder Music Player Android App.
It supports Windows and Linux PCs and single-board computers like the Raspberry Pi.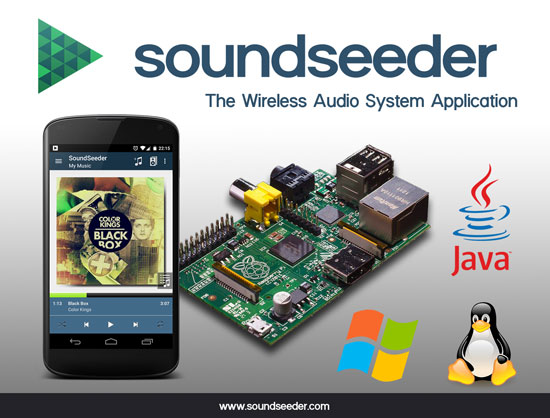 Main Features:
• Stream and spread your music at home or on your party to multiple devices in different rooms. (Multi room audio system)
• Connect your phones via "Wi-Fi direct" or start the portable hotspot to share your music with SoundSeeder wherever you want
• Remote control playback and volume of all speakers
• 5000+ Online Radio Stations included, powered by Dirble.com
• UPnP/DLNA browser included
• YouTube support via "semperVidLinks" app
• Like Samsung "Group Play" ™, Sonos ™ or Play-Fi ™ for everyone
To Download Pro Version Visit:-
You Can Also Like Us On Facebook